Board of Directors
PRESIDENT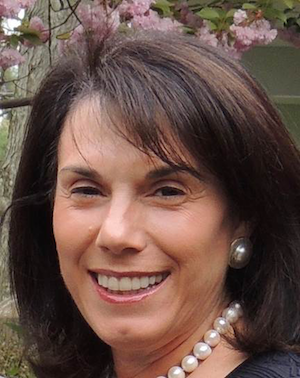 Andrea Hyatt has 38 years' experience in the healthcare industry spending the past 28 years in the ambulatory surgery arena.
Andrea is currently the President of the Maryland Ambulatory Surgery Association, and has been a member of the Board of Directors for 22 years. Andrea is the Director of ASC Operations for University of Maryland Faculty Physicians, Inc. She serves on several workgroups for the Maryland Health Care Commission and has helped the Commission develop the state survey for ambulatory surgery centers. Currently, she is a member of the Commission's Health Associated Infection Advisory Committee and serves on the CON Modernization Workgroup. Ms. Hyatt has been a board member of the Maryland Patient Safety Center for the past 4 years. Andrea has testified on several occasions before state legislators on behalf of MASA and lobbied on Capitol Hill for ASCA, the national organization representing the ambulatory surgery industry.
TREASURER
Don has been in health care administration for over 30 years. He began doing program evaluation at the University Of Maryland School Of Medicine and moved into positions as administrator of the Primary Care Internal Medicine Program, administrator of the Department of Biochemistry, and Administrative Director of the Alcohol and Drug Abuse Program.
Following his career at the University of Maryland, Don spent several years as Vice President of Operations at Fallston General Hospital. Don left hospital administration to become administrator of orthopaedic surgery at the Johns Hopkins and for a private practice group. After ten years in orthopaedics, he secured his current position as CEO of Maryland Eye Associates, where he has been for almost 12 years. During that time, Don built the Maryland Eye Surgery Center in Prince Frederick Maryland, a single specialty, ophthalmology ASC. In 2005, he worked to develop the Annapolis Surgery Center which has grown from a single specialty ASC to a multispecialty facility performing pain management, orthopaedic surgery, general surgery, and ophthalmic surgery. Don serves as the CEO of Maryland Eye Associates, the Maryland Eye Surgery Center, and the Annapolis Surgery Center.
Don grew up in Maryland and earned his Bachelor's degree from UMBC in Math and Psychology, a Master's degree in Psychology from UMBC, and the Masters of Business Administration from UMCP.
Marjorie has been a registered nurse for the past 40 years. She has a Bachelor's degree with concentrations in business and nursing from Shepherd College. During her first 13 years as a nurse, she worked in a variety of environments at major hospitals: ICU/ Open Heart and Neurosurgery at Georgetown University Hospital; Burn Trauma/ICU at the Medical University of South Carolina; the Emergency Department at Charleston County Hospital in SC; Stonewall Jackson Hospital in VA, and Shady Grove Adventist in MD. The last 30 years she has worked extensively in the ambulatory surgery field as a Director, Administrator, and Consultant. Currently Marjorie is Director of Nursing at the Surgery Center of Chevy Chase. She has been involved in legislative issues for ambulatory surgery centers, and has testified in front of both the House and Senate regarding these issues in Maryland. Marjorie has also been a surveyor for the Accreditation Association for Ambulatory Health Care, Inc. since 2000; surveying ASC's throughout the United States.
Dr. Vincent E. DiFabio has been practicing the full scope of Oral & Maxillofacial Surgery in Frederick, Maryland and teaching Oral & Maxillofacial Surgery part time at the University of Maryland Dental School and University of Maryland Hospital since 1982. He opened the Frederick Ambulatory Surgical Facility in 1995 and has been associated with the Physicians Surgery Center of Frederick since 2010. He is active in local and national politics. He was recently honored at the American Association of Oral & Maxillofacial Surgeon's Annual Meeting in September 2011 with the Political Activist of the Year Award.
Tina has been in ambulatory surgery for 17 years, serving the last 11 years as administrator for Mid-Atlantic Surgery Pavilion. She holds a Master and Bachelor degree in nursing from the College of Notre Dame of Maryland. Tina is also certified in the operating room (CNOR) and as a surgery center administrator (CASC). Tina serves on committees for both ASCA and ASOA and has published in AORN. She has knowledge and experience with ASC development and accreditation compliances and consults throughout Maryland and across the country. Tina is a current member of AORN, ASOA, and ASCA.
Dr. Michael J. Dodd is the medical director of the Annapolis Surgery Center and the Maryland Eye Surgery Center in Prince Frederick, Maryland. Dr. Dodd is the president of the Maryland Eye Associates where he practices full time ophthalmology. He attended medical school at the University of Maryland in Baltimore where he was clinical assistant professor engaged in training residents in surgical techniques. Dr. Dodd has been a MASA member since its creation and currently sits on the Board.
Robert graduated from St. Mary's College of Maryland in 1990 with a degree in Economics. He received BSN from Johns Hopkins University in 1994 and an MBA from Loyola University Maryland in 2008. Robert spent several years as a bedside nurse in critical care. He served as the Chief Operations Officer for a regional medical staffing company from 1997 until 2007. He entered the ASC arena in 2007 as Clinical Administrator of a multi-specialty private surgery center located in Annapolis, MD. Robert has worked with national private equity ASC development companies in both Director and VP roles. He is currently in an operations leadership role with a large regional health system.
Shannon is the Administrator of the Physicians Surgery Center of Frederick, a freestanding, multi-specialty ASC in Frederick, Maryland. She is a graduate of George Mason School of Nursing acquiring her BSN, and is currently pursuing a Masters in Health Care Administration at St. Josephs College in Windham Maine. She has a background in ICU/CCU and perioperative services working in diverse hospitals throughout the country to include Maryland, Idaho, Texas and Massachusetts. She has been active in the ambulatory surgery setting in the state of Maryland for 22 years actively involved in Governance, QI/RM and Management process. Ms. Magro has strong knowledge and experience, in various settings, of organizational compliance, startup ventures and acquisition process for CON in the state of Maryland. As a native of Maryland she has a passion for assuring the availability and sustainability of the ASC industry in the state as an efficient, available and cost effective option for the population served. She holds the belief that education of others, and involvement in the process the work that MASA completes will result in legislative decisions that will assist in keeping ASC's strong in Maryland well into the future.
Rose Lambie, RN, M.Ed., CNOR
Ms. Lambie is the Administrator of the SurgiCenter of Baltimore, a freestanding, multi-specialty ASC in Owings Mills, Maryland. A graduate of Church Home & Hospital School of Nursing, Ms. Lambie received her BSN from the Notre Dame of Maryland University, and her Master's degree in Education from Loyola University in Maryland. Additionally, she is certified in Operating Room Nursing (CNOR) as well as being a surveyor for the Accreditation Association for Ambulatory Healthcare (AAAHC). Ms. Lambie has been a perioperative nurse for 43 years which includes 36 years of leadership experience.
Pam Kasemeyer
LOBBYIST
Capital Consultants of Maryland
212 Duke of Glouchester Street
Annapolis, MD 21401
Pam Kasemeyer, the Firm's managing partner, has represented a variety of interests before the Maryland General Assembly and regulatory agencies for more than 25 years. An acknowledged authority on Maryland's environmental and health care laws, she includes amongst her clients dominant trade organizations and corporate interests in the solid waste, energy, transportation, and health care sectors.
Ms. Kasemeyer's background in environmental and health care policy is reflected in her law practice which includes legal counsel to her environmental clients on permitting and enforcement actions and representation of health professionals on licensure and disciplinary matters as well as contractual and practice management concerns.
Ms. Kasemeyer is a 1980 graduate of Duke University with a B.A. in Public Policy Studies. She received a Master's degree in Health Services Administration from George Washington University in 1984 and her law degree from the University of Maryland Law School in 1993. In 1996, she joined Jay Schwartz, forming Schwartz and Metz, P.A., a predecessor to the current firm.
Steve Wise
LOBBYIST
Capital Consultants of Maryland
212 Duke of Glouchester Street
Annapolis, MD 21401
Steve Wise joined the Firm in 2002 and became a partner in 2008. Steve represents a diverse group of clients before the General Assembly and State agencies, including trade associations and companies in the alcoholic beverage, debt collection, insurance, gaming, health care, telecommunications and environmental industries.
Mr. Wise's legal practice focuses on administrative law and regulatory matters. He has appeared before the Liquor Boards in 16 of Maryland's 24 jurisdictions and before the Office of the Comptroller, representing alcoholic beverage licensees on licensing and enforcement matters. Steve also represents health care professionals in licensing and disciplinary proceedings before the Board of Physicians, has appeared in many of the State's Circuit Courts, and litigated cases both before the Court of Special Appeals and Court of Appeals.
Steve received his Bachelor of Science degree in Political Science in 1991 and his Master's degree in Public Administration in 1994, both from Florida State University. He graduated cum laude from the University Of Baltimore School Of Law in 2001
Danna L. Kauffman, Esq
LOBBYIST
Capital Consultants of Maryland
212 Duke of Glouchester Street
Annapolis, MD 21401
Danna L. Kauffman, Esq. brings a wealth of experience and contacts in Maryland State government to Schwartz, Metz & Wise, P.A. Beginning in 1997, Danna served as Counsel to the House Environmental Matters Committee, and then spent three years as a senior legislative advisor to Governor Glendening, where she worked on a wide range of issues including healthcare. Immediately prior to joining the Firm, Danna served as the Senior Vice President of Public Policy for LifeSpan Network, the leading senior care provider association in Maryland.